Rainbow Afternoon at Rijksmuseum Twenthe!
The 'Regenboogdagen' (Rainbowdays) in Enschede are from 4 -11 of October. Enschede is one of the 56 Rainbow Cities. With organizing this week Enschede wants to draw attention to the goals of a Rainbow City; a safe, open and inclusive city! In support of this, Rijksmuseum Twenthe organizes an afternoon at the museum! With music, talks and performances. Explore with us more about art & queerness. You are welcome!
Program:
14.00 Start of the program. Free entrance!
Gobelinzaal
14.05- 14.45 Lecture Blind Spots – by Anne van Lierop from The Pink Cube;
14.45- 15.30 Pink Poetry (in Dutch) – Regine Hilhorst (poet, writer and performer) with Bert van der Veen (musician)
15.30-16.15 Live Queerdoh Podast– Niels Rodenburg en Jolanda Mensink from Queerdoh Festival
And….
Rainbow Hub; dj en drinks (museum café)
Project Connect.. with Artist Willemien Nijman
Queerdo Table … Clay your Identity!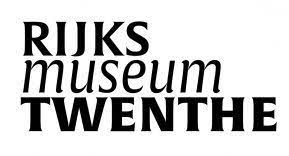 Praktische informatie
Datum: 9 oktober
Tijd: 14:00 – 17:00
Locatie: Rijksmuseum Twenthe, Lasondersingel 129-131 in Enschede